Bread and Circuits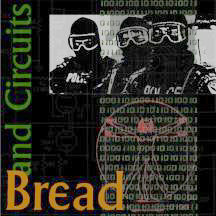 If you liked Please Inform the Captain This is a Hijack, then you will like
Bread and Circuits
even more. If you didnt like Please Inform the Captain This is a Hijack, then you will definitely like Bread and Circuits more. Helmed by the same guy, Mike Kirsch, DIY political punk dude, and thats exactly what you'll find here. Frantic, blazing politico punk on WAX!...or on some coded mp3 format, but whatever, its all the same when its in your ears. Let the revolution start....wait its already over. RE-LIVE THE REVOLUTION!!!
Be a good consumer and drop by the
ebullition website
where you can learn more about how many bands Mike Kirsch has and place bets on how long his newest band will last.
HA! I make funny.