Spirit Assembly - Welcome to Lancaster County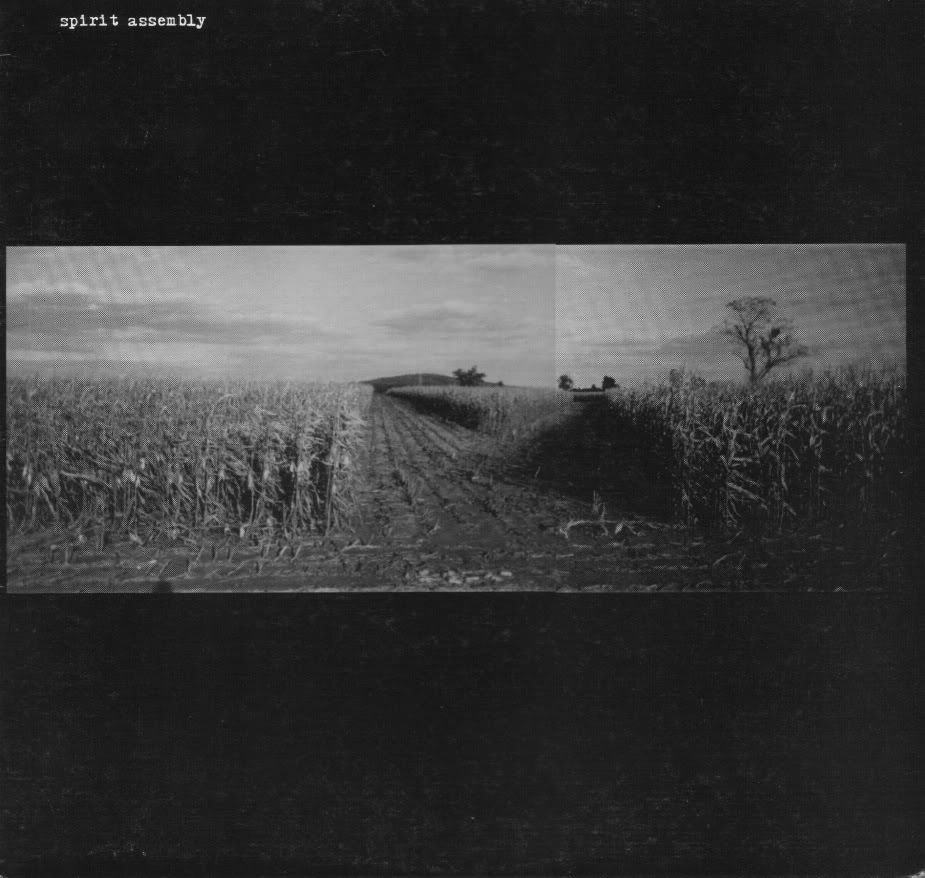 Im not sure exactly when this was released, but I was still in high school, so I am going to assume 1995.
I remember not knowing anything about Spirit Assembly, but I liked the name and it was released on Yuletide records out of PA, and I knew that they released good bands. When I got home to listen to it, I was floored. It was some of the best screamy atonal hardcore I had ever heard. The liner notes were funny, with pictures of Amish people and Lancaster country side.
Now, looking back, I cant help but thinking about how my sonic palette has changed. This and many other things like it seemed so off the rails and crazy fast and, as I said before, atonal. Listening to this record in current time I am suprised by how MUCH melody was put into these songs. What once seemed so brash and hardcore now seems actually quite beautiful and full of interesting twists and turns. Dont get me wrong though, it is still furious and brash, still has gut wrenching atonal moments, and still is fast and chaotic. I guess what I am trying to say is that this record has aged incredibly well over the past decade or more. I feel like i appreciate it even more now then I used to. (Not suprising, since being a music hungry teen I sold and resold my record collection a number of times in search of more more more - I guess I didnt have much appreciation for anything)
The sounds come somewhere from the whole PA emo / screamo hardcore scene, but the music is rife with Rites of Spring like melody and certain slinty Maximillian Colby feel that has been the holy grail to me in my rebirth of hardcore pride. Also, looking at it from my current perspective, it seems that SA were much revered for their brand of hardcore. I swear I felt like I was the only one on the planet listening to these guys, and even the hardcore kids I knew didnt knwo of them. This is mid 90's, when Victory and Revelation ruled the hardcore scene and most kids thought Earth Crisis were a prerequisite for all hardcore listening. So I suppose that alot of this music went unnoticed for a good deal of time to most of the hardcore community. And now younger hardcore kids are dredging it all up, from the depths, and its good to see these bands finally get some ounce of respect a decade later.
Spiriti Assembly is very worth your time, maybe even more so then it was when it was released.
Included is the Car vs. Driver split 7".
Thanks to Airball for providing all the album artwork for both the LP and the split. I put it in the zip for ya.
Enjoy!